Can piniatas heal a divided nation? No. However, together our nation needs to move forward. So we decided to help people do so by creating 10 Trumpinatas for President Trump's inauguration party. Whether to smash in celebration, or frustration, we delivered them to help people ring in the new president - for better or worse. 
Those who saw this 
news-broadcast
 in Salt Lake City sent us the reason they'd want to crack their favorite piñata open, and the best ten reasons were picked to be delivered their piñata in time for their own Inaugural party.
Full project here
. 
Art Director: Micah Wilkes
Copywriters: Mike Myler, Ryan Schade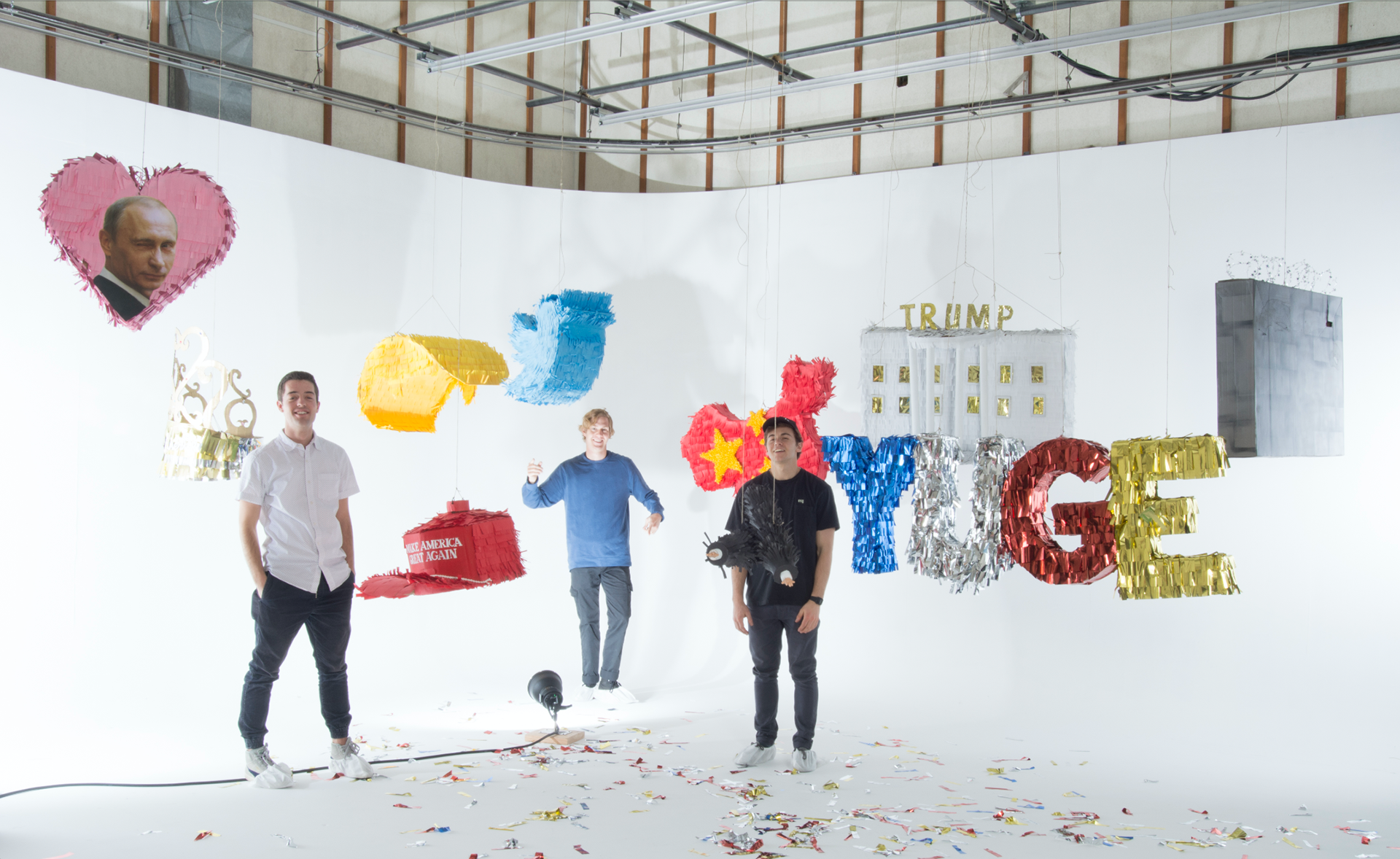 Remember when a Coke cost a nickel, and your small loan of a million dollars seemed to go a lot further? That ship has sailed, but crack this one open to get back to simpler times.
Suggested Contents: one check for a million dollars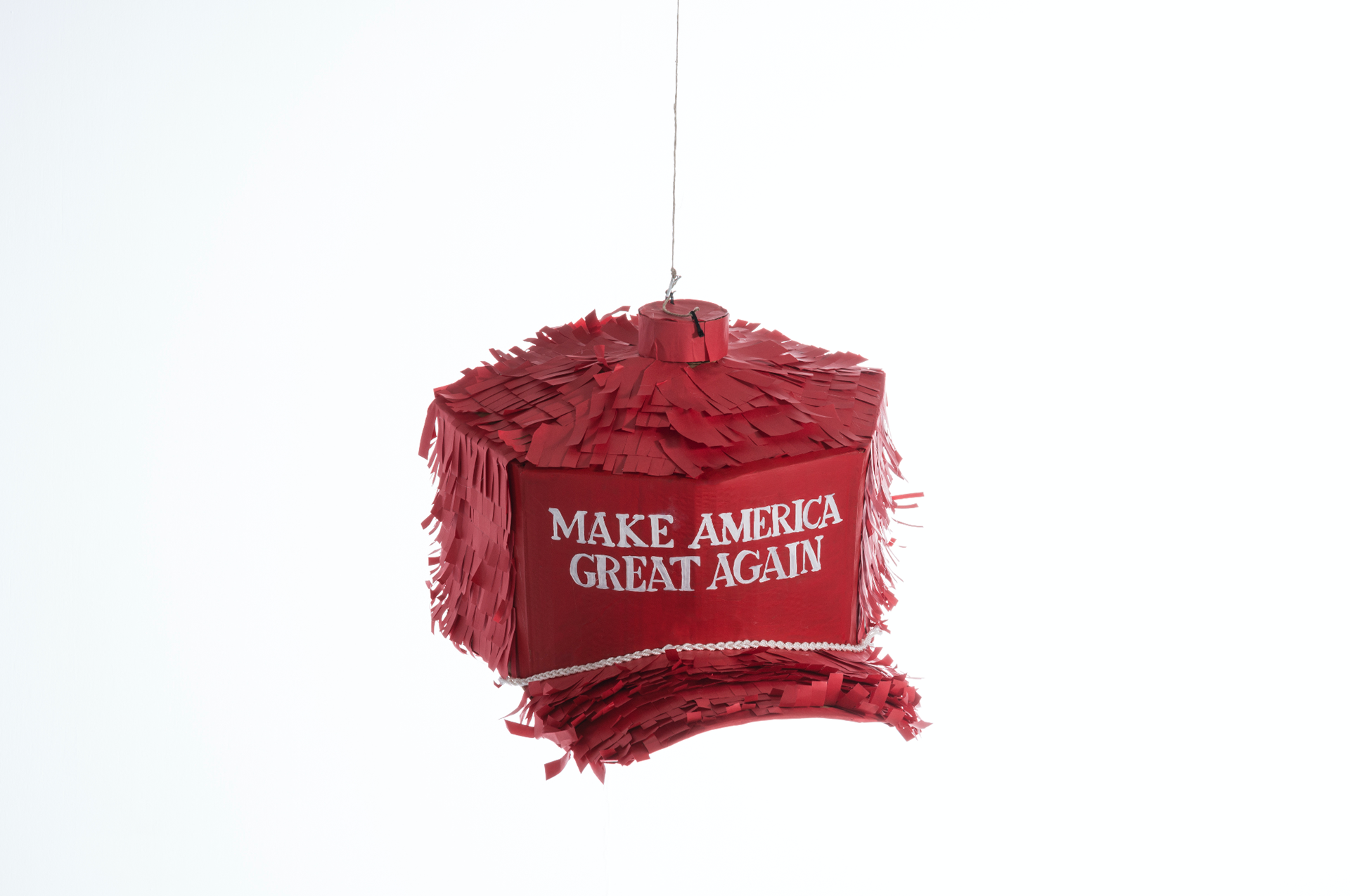 This Inauguration is GONNA. BE. YUGE. And with this piñata, you and three of your closest friends can swing in the next four years as quickly as the baseball bat flies.
Suggested Contents:
Big Hunks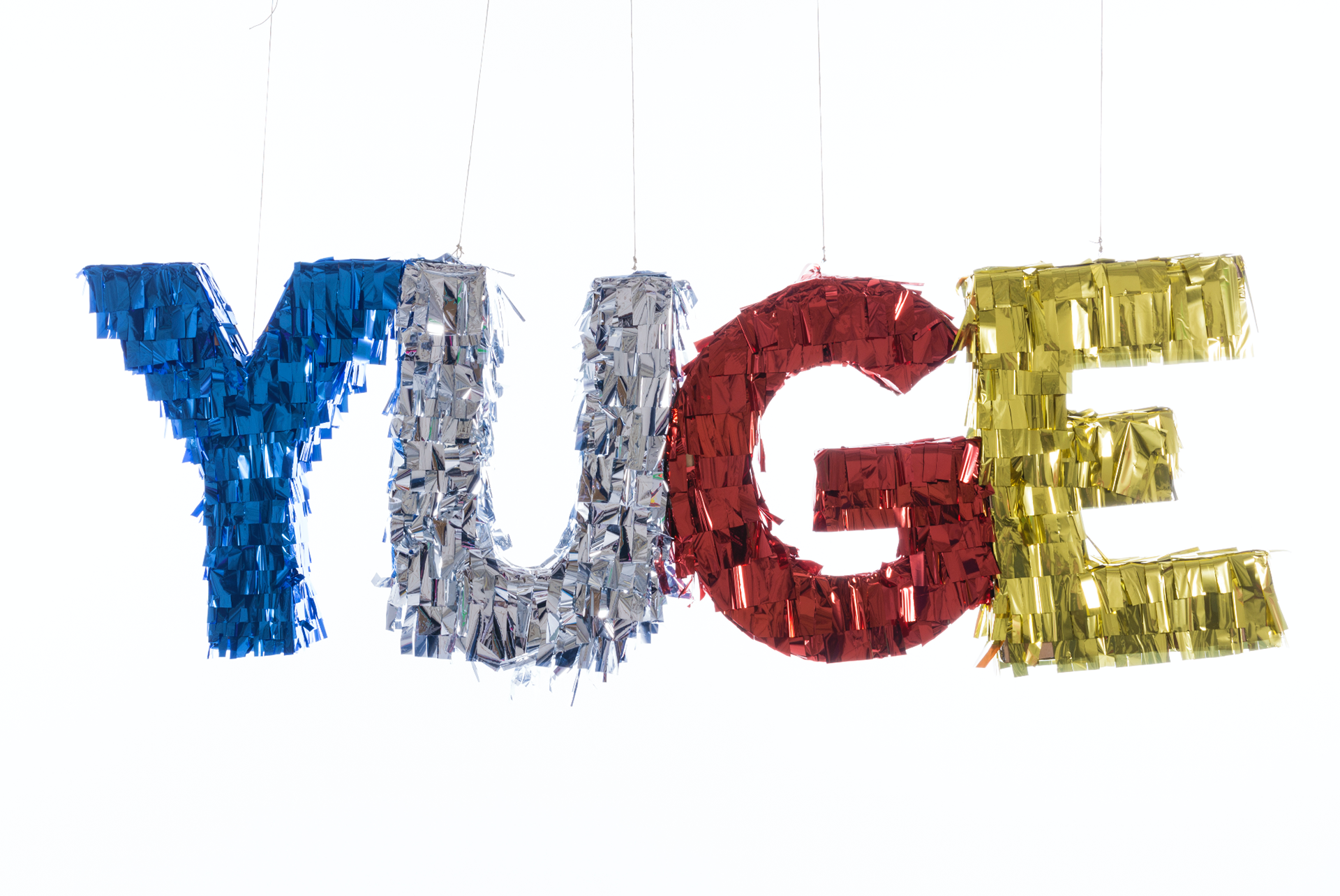 What's that you hear? The tiniest whisper of kitten paws? Or the rousing clap of Donald's applause? These hands may look tiny but they're made to scale. And no finger is too small for the nuclear button, so rest assured we're in safe hands.
Suggested Contents: one tootsie roll each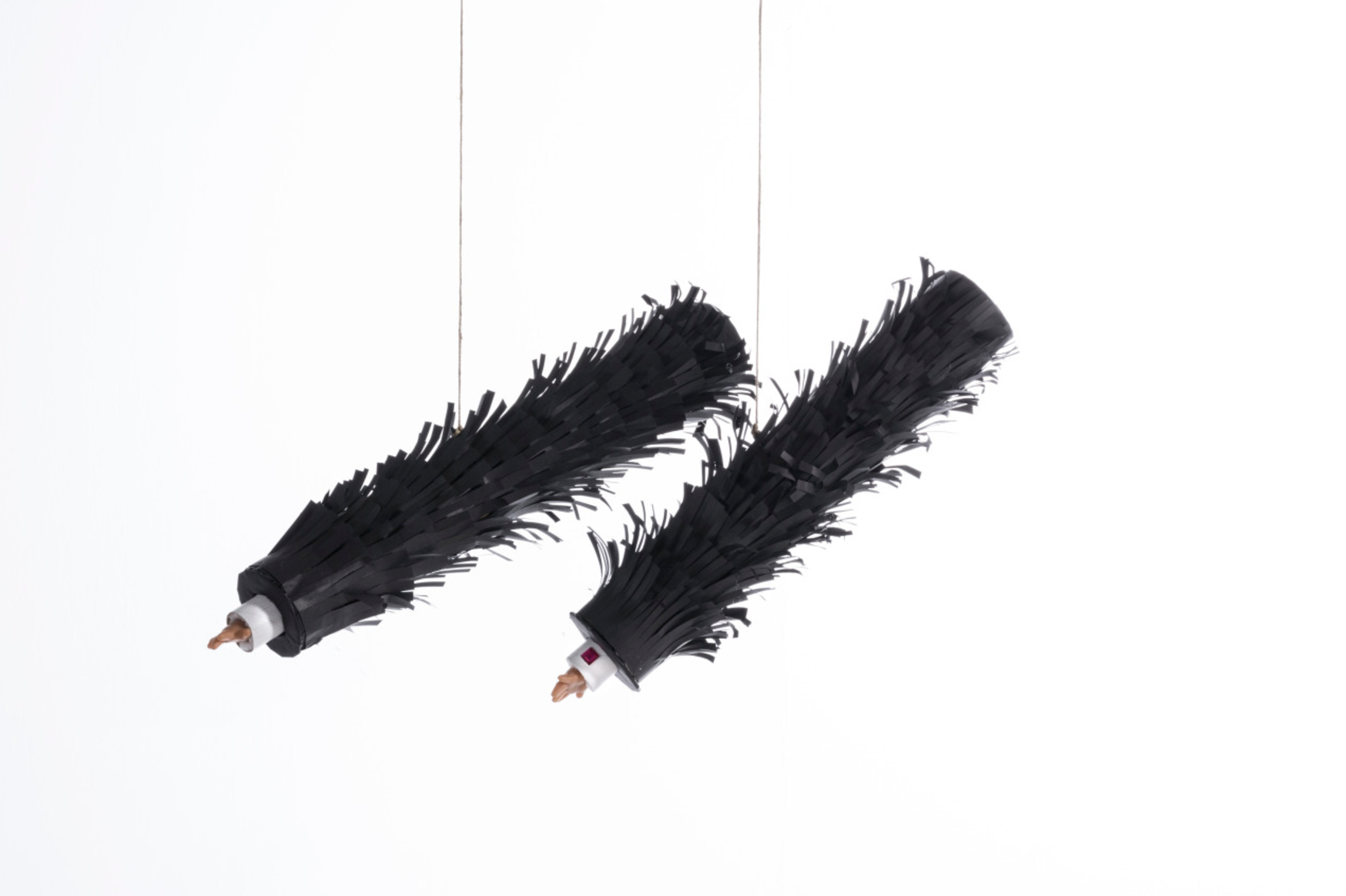 He's beauty, and he's grace. And 270 votes later, he's Mr. United States. Ring in his presidency pageant-style with a crown and a baton.
Suggested Contents
: size 39 American Flag Speedo's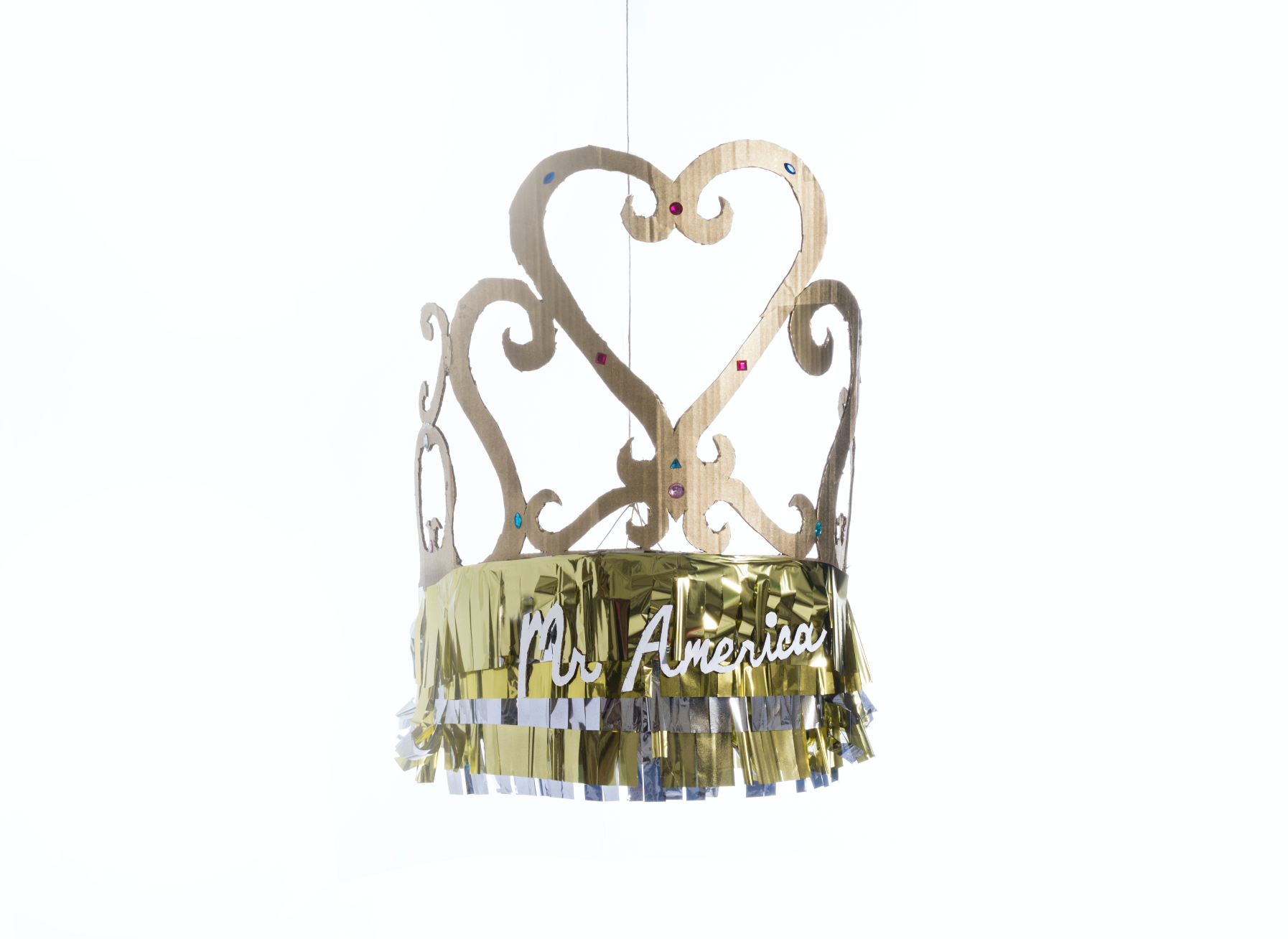 With this iconic flow—the only one that begins and ends nowhere in space or time—you can reflect on your nation's new amber weaves of grain, or split the hairs with a broom handle.
Suggested Contents:
TREsemmé Hair Mousse cans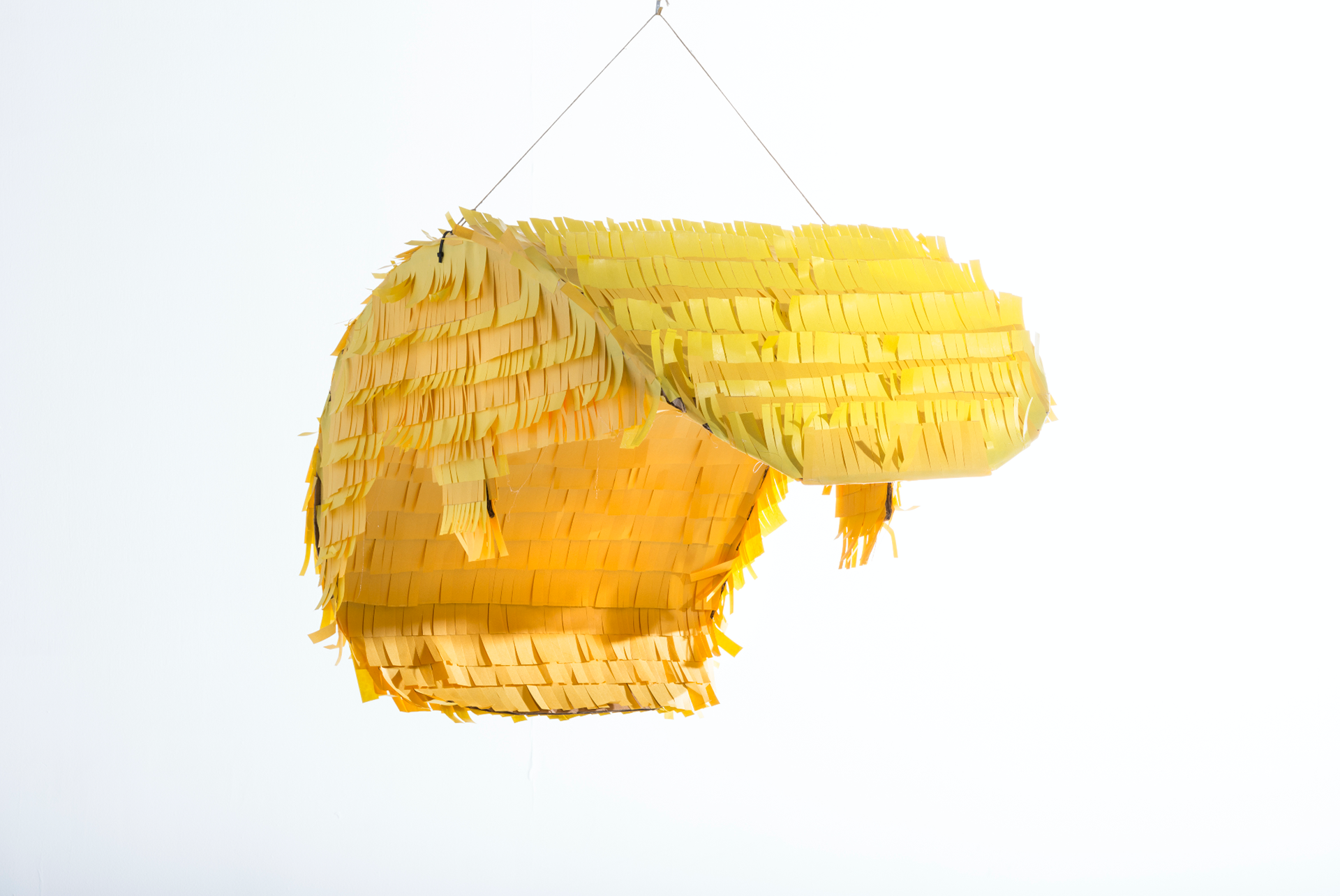 A friendship that knows the bounds of neither land nor sea will carry its admirers to great heights on the wings of love. And if you already miss Obama and Biden like we do, take a whack at the nation's newest power couple.
Suggested Contents: NECCO Sweethearts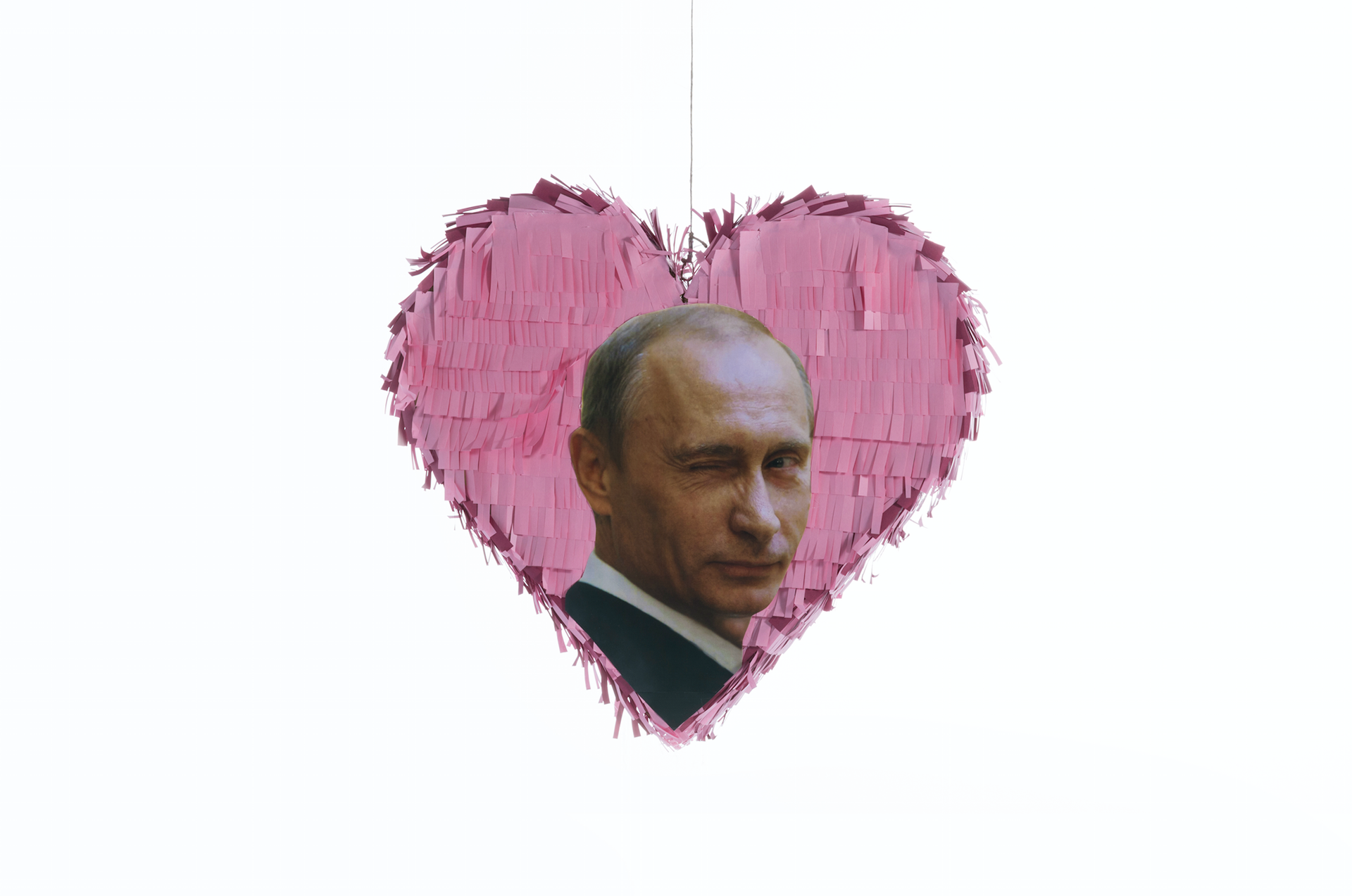 7. United Tweets of America: 
United Tweets of America: This bird may look harmless, but it's packed with sharp, descriptive adjectives, and as many superlatives as the English language will allow. It has words, it has "the best words."
Suggested Contents: All of Trump's tweets from the campaign trail.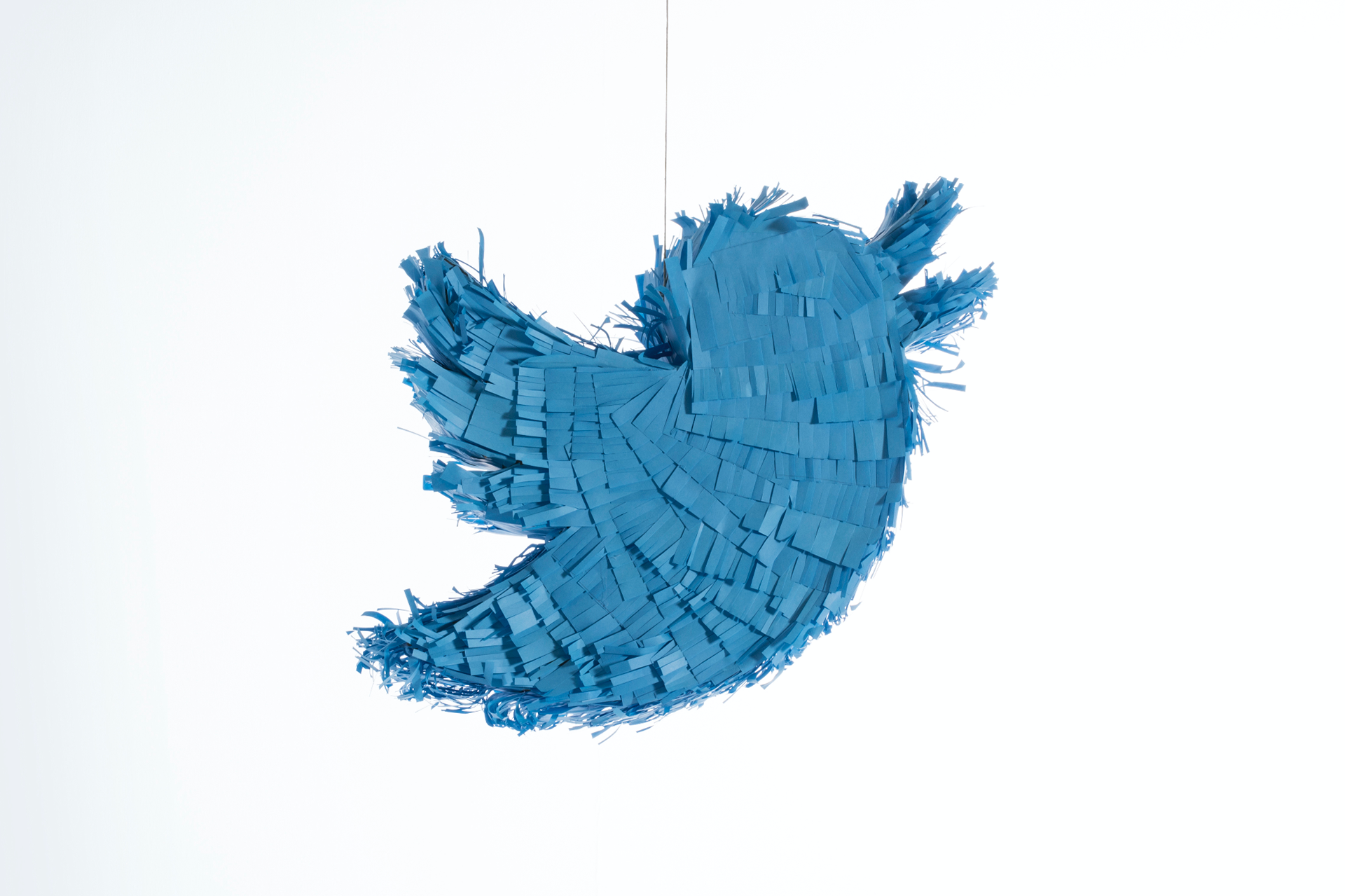 East, West, up, or down, this fun piñata is guaranteed to seal tightly your celebration. We have walls, we have the greatest walls. No one has better walls than us.
Suggested Contents
: Green 3x5 cards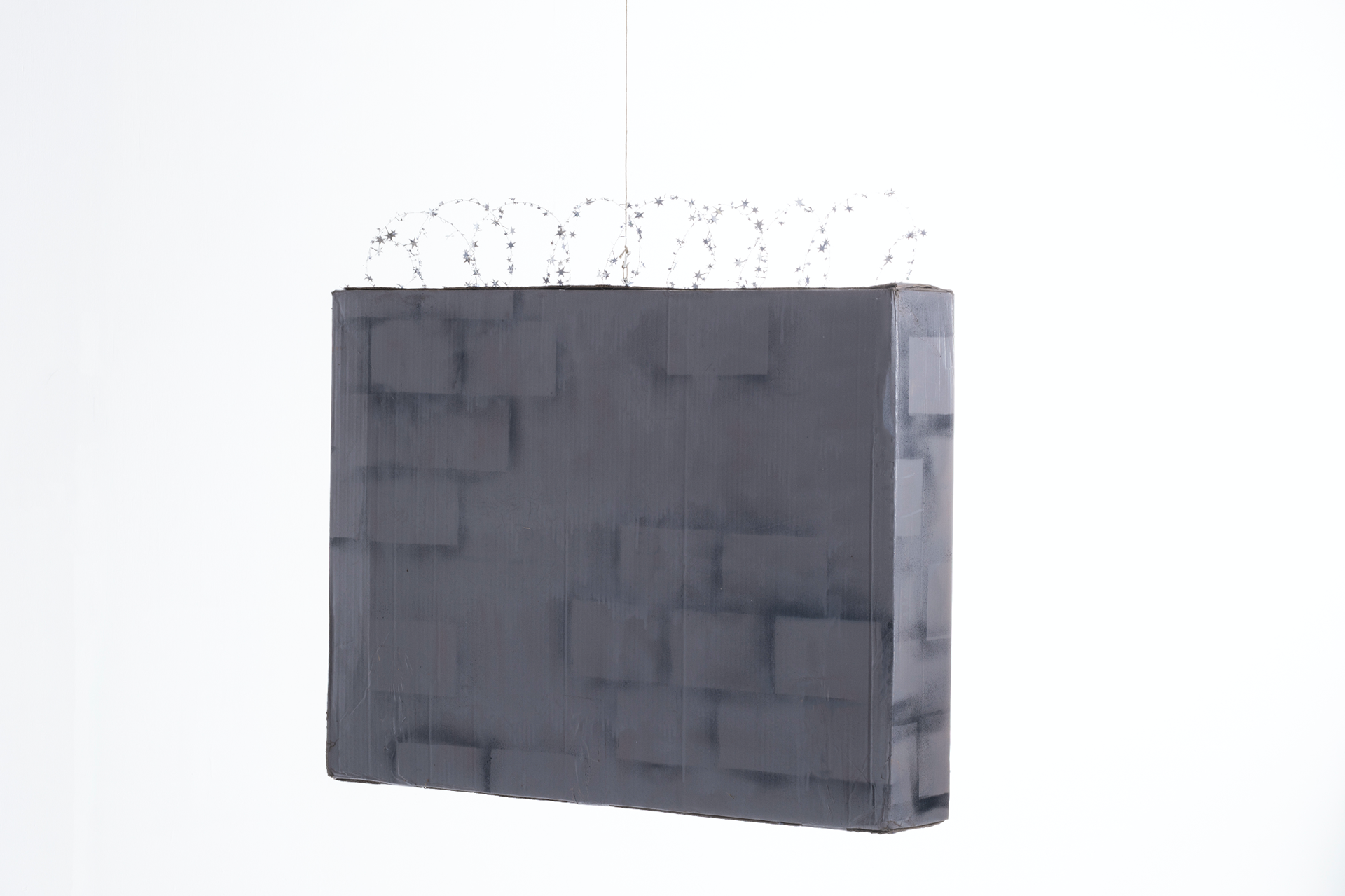 9. White Towers Bar and Casino
Formerly known as the White House, this 95 bds • 32 ba • 55,000 sq ft. ñata provides stunning views of the Easter egg roll, and the chocolate fountain on the lawn, all through a tint of gold windows.
Suggested Contents: poker chips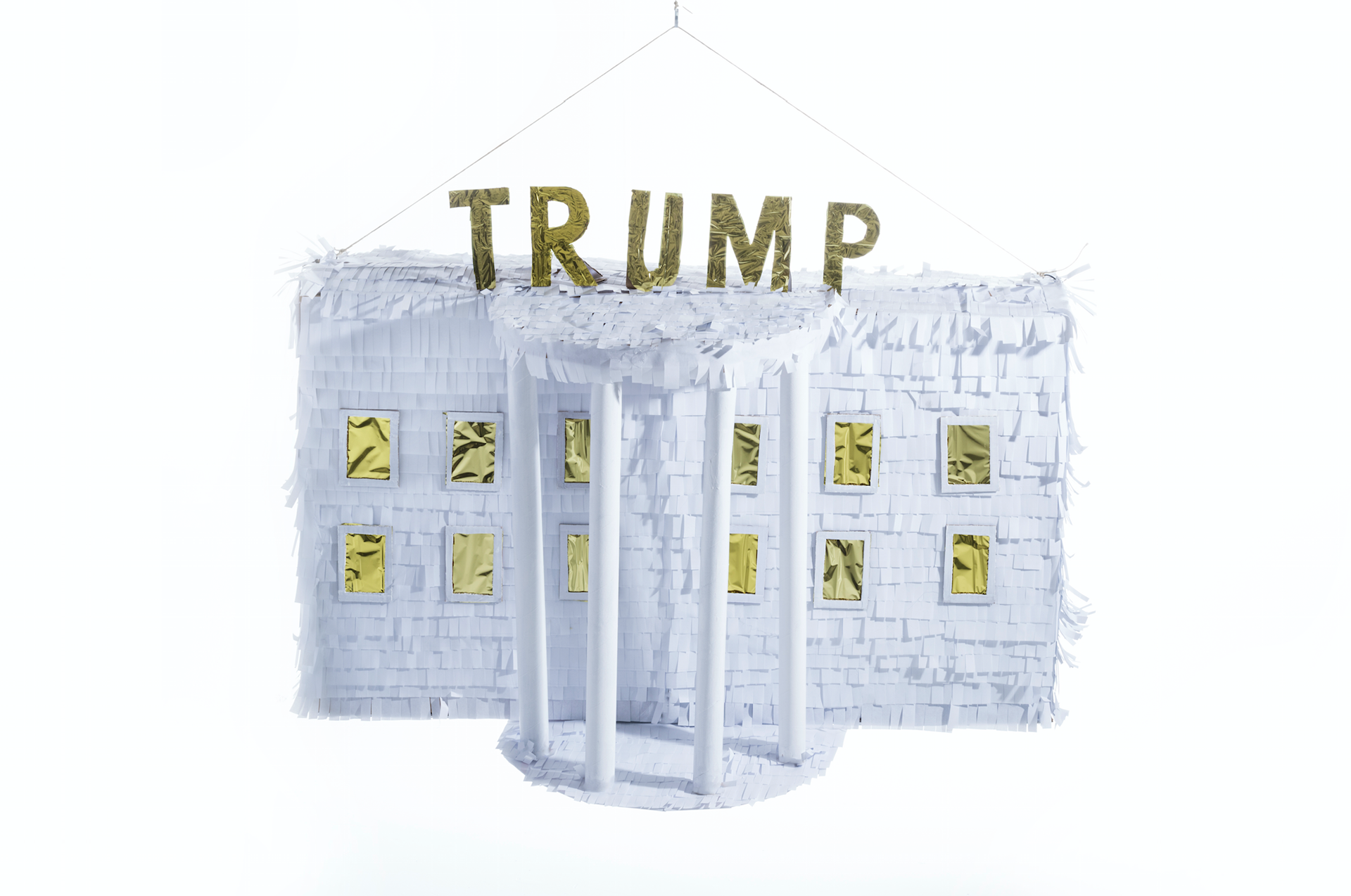 10. China, China, I love China, China: China
Suggested Contents
: Fortune Cookies, made in the US.